Establish Default AT123D Model Input Parameters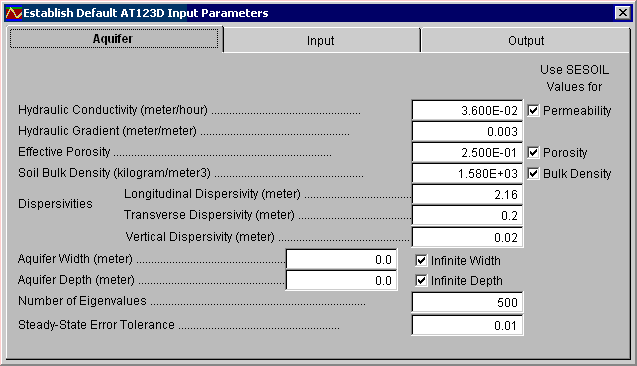 Default SESOIL-AT123D Link Parameters
The user can establish default AT123D input parameters. These parameters are combined with the SESOIL results to create AT123D input files. The AT123D input files are created whenever you print or preview a SESOIL Pollutant Cycle Report.
Home | More on SEVIEW | Sample Reports | SESOIL | AT123D | BIOSCREEN | BUSTR-Screen | Technical Support & Maintenance Contract
Run AT123D using BIOSCREEN Data Company Profile | Purchase | Download SEVIEW 7.1

Copyright © 2013 ESCI, LLC. All Rights Reserved.