AT123D Reports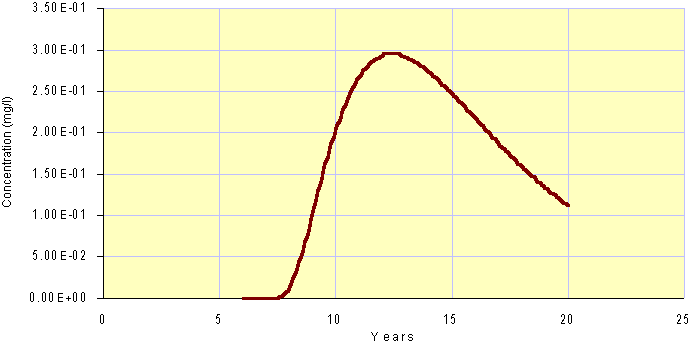 Point of Compliance Report
The AT123D point of compliance, report presents trends in groundwater concentrations at a single point such as a groundwater monitoring well or property boundary. This report can be generated at any of the three-dimensional points modeled. As with the other AT123D reports, this report contains a summary of the input parameters.
Data Extraction Tools
Graphs in the SEVIEW reports can be copied and pasted in to numerous programs including Microsoft Word and EXCEL.
Home | SEVIEW | SESOIL | AT123D | Support & Maintenance | Training | Download | Purchase
Copyright © 2017 ESCI, LLC - All Rights Reserved.